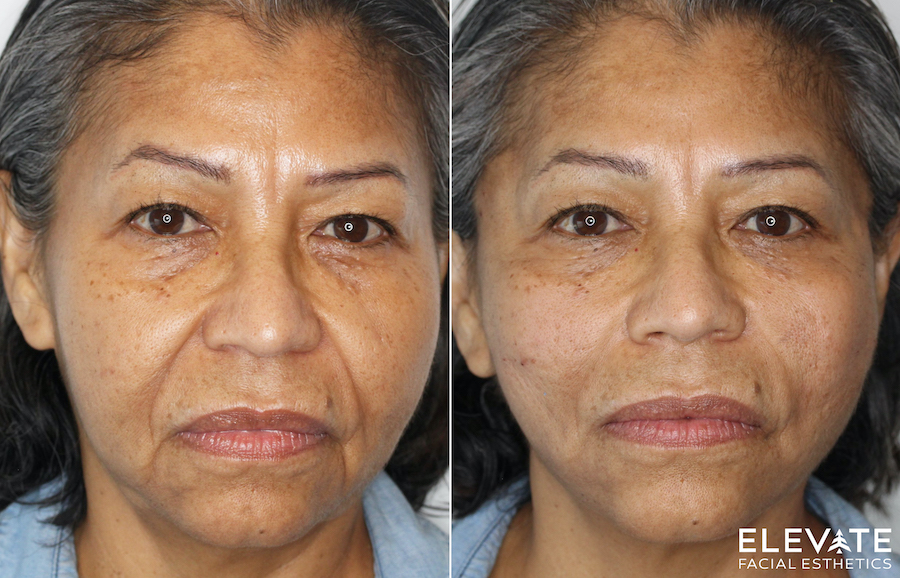 You will likely notice changes in your complexion as you get older, even if you take great care of your skin by staying hydrated, consuming a balanced diet, wearing sunscreen, daily washing and moisturizing your face, and avoiding tobacco products. Fortunately, Elevate Smile Design can help you appear more youthful with our cosmetic services. One of these treatments is known as PDO thread lifts.
What Is a PDO Lift?
PDO (polydioxanone) lifts are a minimally invasive cosmetic procedure that involves inserting biodegradable threads of collagen stimulators into the skin's deeper layers around the mouth, cheeks, neck, and jawline. The PDO threads dissolve to leave behind a scaffold of collagen and elastin.
Collagen and elastin are beneficial proteins that your body naturally produces to give your skin structure, firmness, and elasticity. Thus, a PDO lift helps to smooth your complexion, enhance your facial contours, and contribute to a refreshed appearance by providing a tightening and lifting effect on skin that looks sunken, wrinkly, saggy, or loose.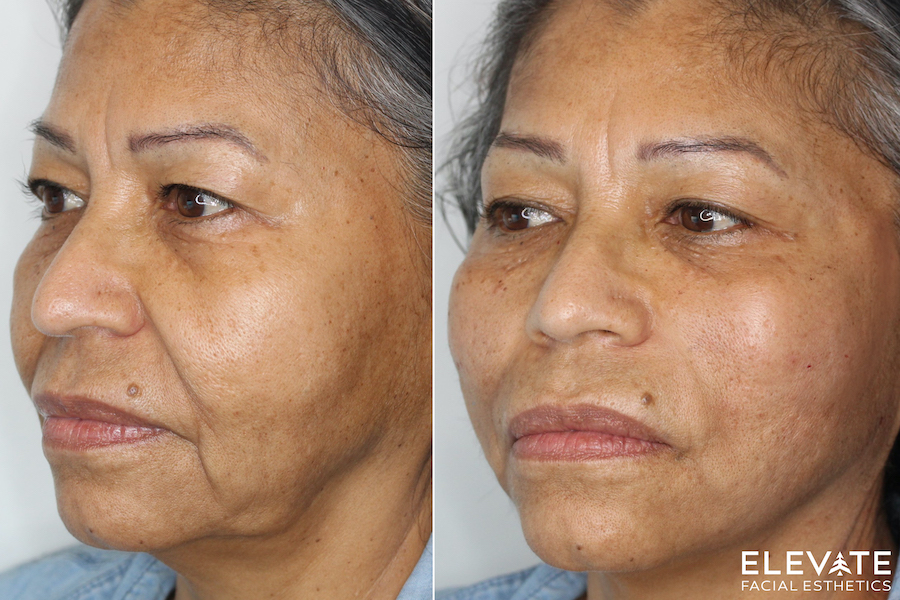 Natural-Looking Results
One of the major advantages of PDO lifts is the natural-looking results they provide. The gradual increase in collagen production subtly allows your skin's improved appearance to look authentic.
Minimal Downtime
Compared to surgical alternatives, PDO lifts typically involve minimal downtime from swelling and discomfort. Patients can return to their daily activities soon after the procedure, making it a convenient option for those with busy schedules.
Versatility
PDO lifts can target wrinkly or sagging skin on various parts of your face, such as jowls, cheeks, brows, neck, and more.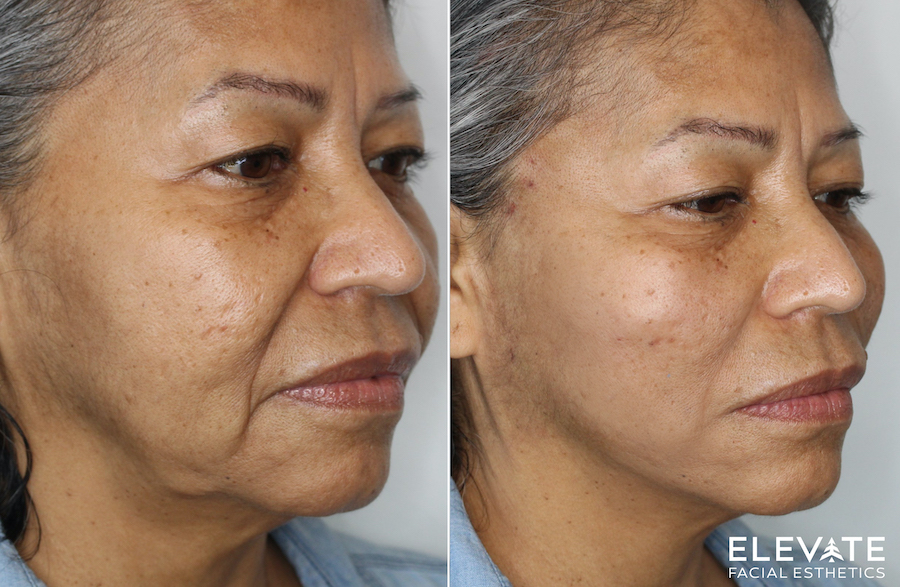 Schedule a Consultation at Elevate Smile Design!
At Elevate Smile Design, PDO lifts are one of several facial esthetic services we offer to help patients achieve their skin goals. Our team of healthcare professionals would be delighted to help you enjoy radiant, revitalized skin! Please reach out to our office to schedule a consultation.