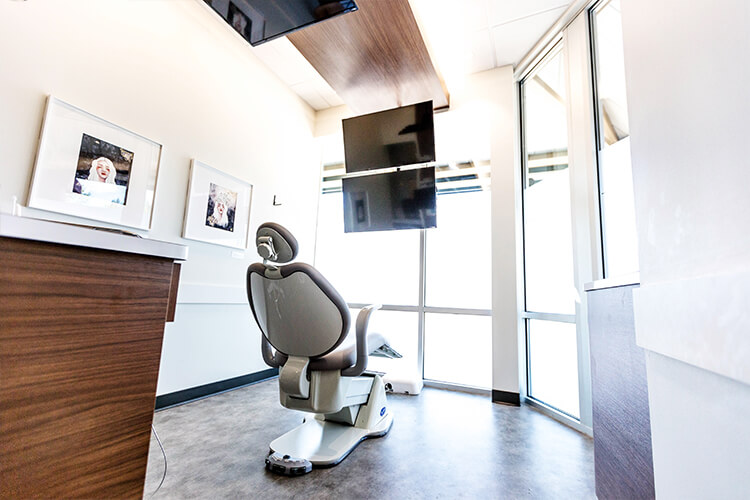 For those with missing teeth, once-easy tasks such as eating, talking, and smiling can become difficult, tedious, and even embarrassing. Fortunately, Elevate Smile Design offers dental implants—the revolutionary solution for restoring your missing teeth. Dr. Perlman and Dr. Mai are highly trained in implantology and have devised a specialized implant-placement process that reduces the risk of oral health complications. In this blog post, we'll dive into just how this unique method of implant placement can benefit your smile. Plus, we'll provide you with details on how you could save $500 on your dental implants procedure!
What Are Dental Implants?
With dental implants, you can enjoy a beautiful and seamlessly blended smile with restored functionality. Dental implants consist of three parts: a screw-like biocompatible post, a connecting abutment, and a realistic-looking restoration (be it a bridge, crown, or denture). The implant post is inserted into the jawbone to act like a natural-tooth root, which stimulates the jaw and prevents loss of bone density. Once this implant has fully integrated into the jaw (healing usually takes anywhere between three to eight months), we can attach the restoration. While a restoration may need some fixing up or replacement over the years, the implant itself is a highly sophisticated medical device that can withstand a significant amount of stress within the mouth. In fact, they can last upwards of 25 years and even the rest of your life with healthy oral care habits!
What Makes Our Dental Implants Process Different
Here at Elevate Smile Design, we value precision, safety, and the utmost quality in all our dental treatments. Thus, our patients receive nothing but the very best!
First, we utilize an advanced imaging technique called 3D CBCT (cone beam computed tomography) to ensure your jawbone is healthy enough to support the implant. If needed, we can perform a bone grafting procedure.
Once we determine your jaw has sufficient strength, our computer-guided implant procedure allows us to meticulously plan the exact position for insertion.
We also use fully customized healing abutments (rather than using stock abutments) so the gum tissue is healed to your natural tooth shape rather than a generic circle. This promotes healthy, natural-looking gums which, in turn, promotes long-term stability for the implant.
Moreover, instead of an overseas lab, our FDA-approved restorations are USA-made at a local, top-tier crown lab that produces restorations of the highest caliber.
New Patient Special for Start-to-Finish Dental Implants
For a limited time only, our Spanaway dental office is offering a new patient special of $500 off our start-to-finish dental implants. Check out this special on our page for new patients.
We can restore your smile to full health, function, and beauty. Utilize our FREE virtual consultation today!
Virtual Consultation