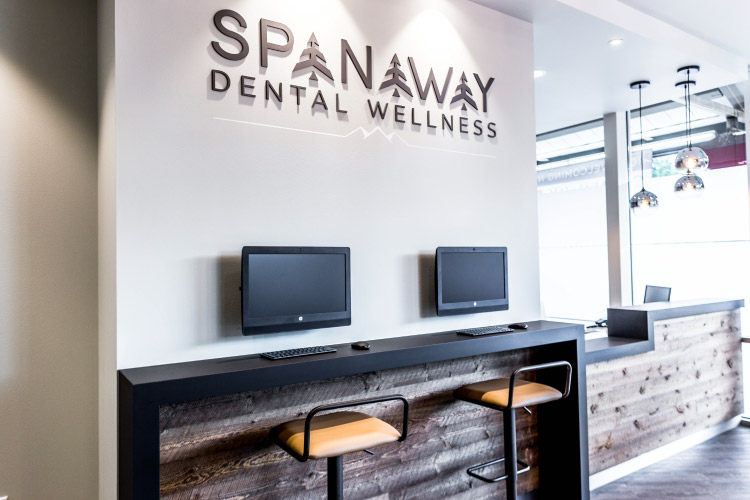 At Elevate Smile Design, we pride ourselves on being a different kind of dental office. Here, you'll find spa-like amenities, a welcoming team, and leading-edge dental technology that allows us to provide the best in dental care. When you're with us, you'll receive transparent treatment that is fast, safe, and efficient. Read on to learn more about our modern dental office in Spanaway, WA!
Modern Dentistry Means Better Care
We use tools that help our patients feel empowered and allow us to easily diagnose, treat, and maintain your oral health. For example, our 3D Cone Beam Imaging system is an innovative feature that gives us a 360 degree and three-dimensional view of your mouth. Our patients experience reduced exposure to radiation because of this and our digital dental X-rays. Additionally, the intraoral camera allows patients to see what we see.
Relax & Renew
In addition to the spa-like features of our offices, you'll find we do everything in our power to keep you comfortable. We want you to walk out feeling refreshed and confident in your smile. In our waiting room, you'll have access to complimentary Wi-Fi, beverages, pillows and blankets, and aromatherapy. We care about your comfort in the dentist's chair, too. That's why we offer pain-reducing methods like the DentalVibe® technology and body-temperature numbing gel for injection sites, as well as gentle sedation methods for those who experience dental anxiety or dental fear.
We Prioritize Relationships & Community Building
Elevate Smile Design cares about building lasting relationships with our patients and the community. That's why we offer the latest in dental technology and strive to thoroughly address any dental-related questions you may have. Our passion for dental health extends beyond our office walls, as we take great pride in educating our patients and volunteering in our wonderful community!
We believe our family dental practice stands above the rest for both the care you'll find here and the mission we serve by. So please don't hesitate to ask us any questions about your dental health or how to finance the smile of your dreams. We are here to help!
Contact Us