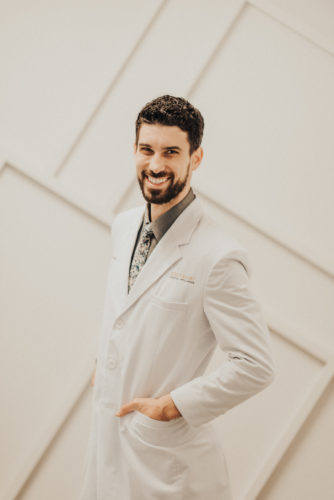 At Elevate Smile Design, we are always looking for innovative solutions to complex dental problems. Headaches that are caused by dental stress and tension are common and painful. Temporomandibular jaw dysfunction (TMD) and bruxism (teeth clenching and grinding) are two causes of tension headaches. Chronic clenching of teeth not only wears down your teeth faster, which increases your risk of decay and sensitivity, but it can lead to severe aches and pains in your head and neck. But fortunately, there is hope if you suffer from frequent headaches!
Innovation Meets Healing
For the past 5 years, Dr. Perlman has been studying at the Pankey Institute for Advanced Dental Education to help patients reduce their headaches and protect their teeth from grinding and clenching. He utilizes a diagnostic method called the D-PAS, or Droter's Posterior Anterior Stop. It's a small, nearly invisible device that is positioned behind a patient's upper teeth. Because this device only allows the front teeth to touch, it prevents tension in the chewing muscles and encourages the jaw to relax into its natural position.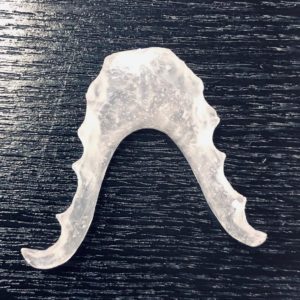 About the DPAS Diagnostic Tool
The DPAS is a tool we can use to find out the cause of your headaches. For example, if the device provides relief, you likely have Occlusal-Muscular Dysfunction, in which your teeth's positioning negatively affects the condition of your facial muscles. However, if you experience increased pain in your muscles or jaw, it likely indicates you have an unstable and inflamed temporomandibular joint.
Treatment for Tension Headaches
At our Spanaway dental practice, we are dedicated to helping our patients find remedies for any dental problem that ails them. We can help diagnose and determine if your chronic headaches are related to teeth grinding, clenching, or your temporomandibular joint. Depending on your unique needs, we can recommend an individualized treatment, such as a custom nightguard that will protect your teeth and reduce muscle tension. So if you've been experiencing recurring headaches, but aren't sure why, come visit us!
If you're tired of daily reaching for painkillers to get rid of your headaches, contact us today. We will use our expertise to help you find relief.
Contact Us