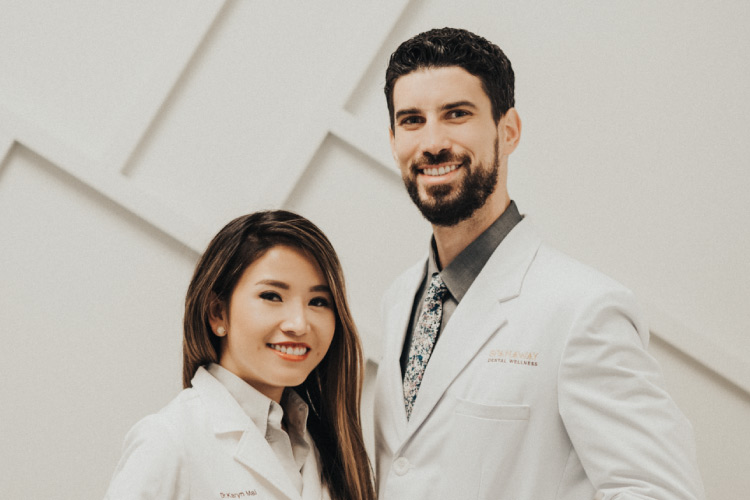 Periodontal disease–better known as gum disease–is a condition that can sneak up on you and cause devastating results. In this post, we'll review some of the main risk factors for periodontal disease.
Age
Age is one of the key risk factors for gum disease. In fact, the American Academy of Periodontology states that at least 70% of Americans over the age of 65 have gum disease. That's why it's so important not to lapse in your oral care routine as you age. Talk to us about tips and tricks that'll make care easier as you age—including how to choose the right tooth brush!
Smoking
If you are a tobacco user, you're putting your gums at risk. Smoking weakens your immune system, leaving your body vulnerable to gum infection. This weakened immune response also makes it tough for the gums to heal from infection.
Stress
Among other ailments, stress can leave you vulnerable to gum disease. Like tobacco use, stress has been shown to weaken the body's immune response. Ask us about our essential oil and aroma therapy to help manage your stress.
Poor Diet
Eating an unhealthy diet is not only bad for your teeth, it's bad for your gums, too. Starchy, sugary foods promote the growth of plaque bacteria. That plaque builds up on your teeth and around and beneath your gums, leading to inflammation and eventual infection. Prioritize your gum health by steering clear of sugar and carb-filled foods. Stick to a diet rich in fruits, veggies, nuts and lean meats.
Preventing and Treating Periodontal Disease
Here at Elevate Smile Design, we know how to spot and treat gum disease before it causes irreversible damage. That's just one of the reasons why it is so important that you visit us twice a year for your routine cleaning and exam. Don't have one scheduled? Give us a call, or request to book using our online form!
Don't hesitate to contact us if you want to learn more!
Contact Us