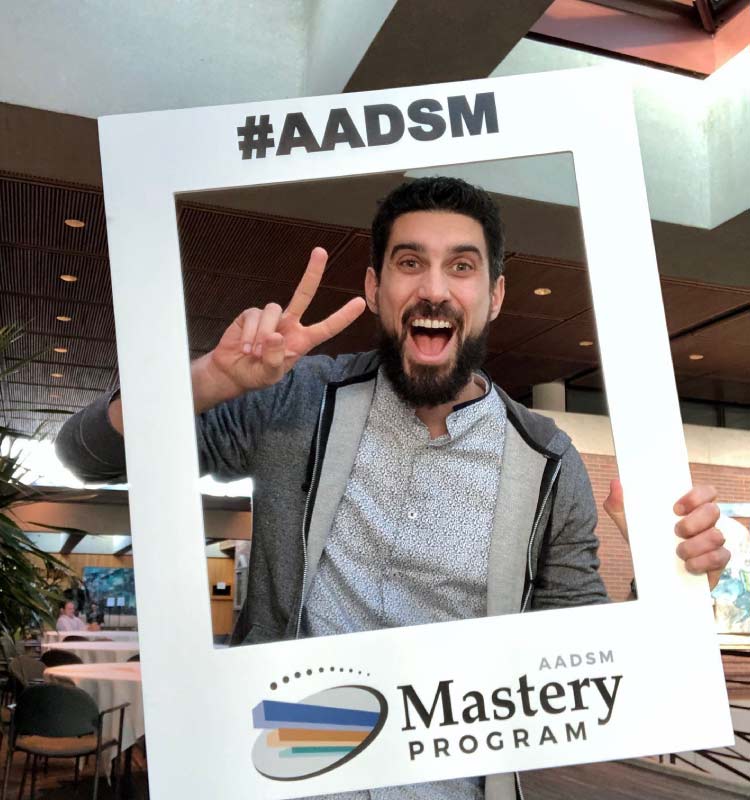 Recently Dr. Mai and Dr. Perlman traveled to Chicago to attend a three-day program hosted by the American Academy of Dental Sleep Medicine to study sleep breathing disorders and their treatments. The program is exclusively for dentists. Its purpose is to teach new skills and training methods to dental professionals so they can help their patients who suffer from sleep disorders. Through a combination of lectures and group discussions, dental professionals learn the latest, up-to-date information about snoring, sleep apnea, and oral appliance therapy.
Snoring & Sleep Apnea
You wouldn't necessarily think about going to a dentist for a sleep problem. Think again, because dentists who are trained in sleep therapy can help patients relieve their sleep apnea and get a better night's sleep. If you've been told that you snore, or you regularly wake up with shortness of breath, a sore throat, or are very drowsy no matter how much sleep you get, you may have obstructive sleep apnea.
What Is Obstructive Sleep Apnea?
Obstructive sleep apnea occurs when the throat muscles relax during sleep and the airway is constricted. Your brain realizes that you have stopped breathing and rouses you just enough so that breathing can begin again. Most patients don't remember waking up during the night because it's such a brief interruption. However, constantly interrupted sleep can have a number of negative effects on the body and mind. What's worse, sleep apnea can sometimes be fatal if it is left untreated.
Treatment Options
Dentists were involved during the earliest stages of sleep apnea and snoring research. They were crucial to the development of the first sleep disorder treatment plans and oral appliance therapy. An oral appliance is a device that fits in the mouth like a mouthguard or retainer. It is designed to hold the jaw in a position that keeps the airway from collapsing during sleep. Custom oral appliances can be an excellent way to keep sleep apnea and snoring from impacting your health and your life.
Sleep Disorder Treatment at Elevate Smile Design
If you're ready to sleep better, our team is ready to put our sleep medicine knowledge to good use! Schedule a consultation with us and see how oral appliance therapy can improve the quality of your sleep.
Don't hesitate to contact us if you want to learn more!
Contact Us