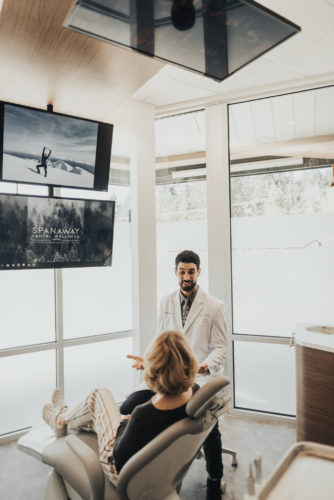 Jaw pain afflicts many patients. In fact, an estimated 10 million Americans suffer from TMJ dysfunction, with the condition being more common in women than men. But if you think you may have temporomandibular joint dysfunction, or TMD, you don't have to suffer! Although this condition may have been causing you chronic discomfort (even this very minute!), we can help you find relief here at Elevate Smile Design. Read on to learn some basic information about this common issue, including how to tell if you have it.
What Is TMD or TMJ Dysfunction?
The temporomandibular joints are the special hinge joints that attach your lower jaw (called the mandible) to the rest of your skull. If the TMJ area becomes painful and inflamed with hampered function, it's called TMD, which is short for temporomandibular joint dysfunction/disorder. Some people mistakenly refer to this condition as "TMJ", but this refers only to the actual joint, the temporomandibular joint.
Signs & Symptoms of TMD
Common symptoms of TMJ dysfunction include: jaw pain and tightness; swelling of the face near the jawline or ears; difficulty when yawning, talking or chewing; and regular clicking or popping of the jaw. When this important joint is dysfunctional, it can be incredibly painful and frustrating to perform daily activities, such as talking, yawning, laughing, singing, eating, and drinking. Fortunately, there is treatment available.
Treatment for TMJ Disorder in Spanaway, WA
If you are experiencing pain and dysfunction with your TMJ, contact us today! Dr. Jason Perlman has completed advanced dental studies concerning how to treat jaw, head, and neck pain. He can help guide you to resources that will alleviate your symptoms and relieve your pain. Until your consultation, we recommend taking over-the-counter anti-inflammatory pain medication as needed, learning relaxation techniques that will help release tension in your jaw, and eating soft foods that are easy on your jaw. Additionally, it's best to avoid chewing gum until your jaw issues are resolved.
If jaw pain is a problem for you, contact our expert team at Elevate Smile Design. We would be thrilled to help you achieve relief and full function!
Contact Us