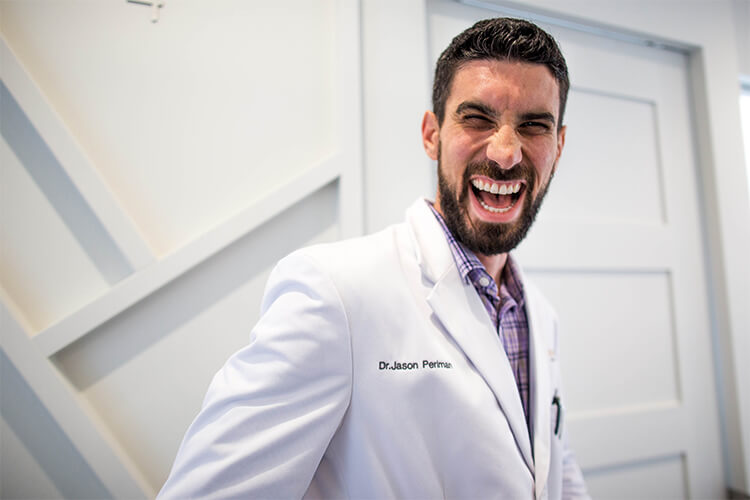 Quick, what's the first thing you usually notice when meeting someone new? If you said their smile, you've got that in common with a lot of people! Read on to learn about a few things your smile can communicate to others.
You Are Confident
If you know your teeth are healthy and well cared for, you're more likely to smile easily and feel confident in your smile. And not only will you appear more confident to other people when you smile, the act of smiling allows you to actually feel more positive emotions. And you probably know from experience that a positive perspective on life leads to greater peace, happiness, and joy!
Preventive Dentistry for a Healthy Smile
A genuine smile will come more naturally when you're confident your teeth are in great condition. Regular professional cleanings at our office and checkups with our expert team and a good at-home oral care routine will give you the confidence boost you need to flash your smile at the drop of a hat. So be sure to come see us every six months, to brush your teeth twice daily for two minutes each time, and to floss every day.
You Are Consistent
Those with clean, healthy smiles have had to work for them! A smile that is fresh and clean shows that you are consistent in your daily oral hygiene routine and biannual checkups. If you regularly don't brush your teeth nor take time to complete other simple hygiene practices, you can come across to others as a procrastinator, and as slovenly, lazy, and unprofessional. Those with healthy, nice-looking smiles are often seen as more trustworthy, dependable, and successful.
Cosmetic Dentistry for a Whiter Smile
Maintaining white teeth can feel like an uphill battle due to natural factors working against you. In fact, you may be surprised to learn that most teeth naturally have a yellowish tint due to the color of the material in your inner tooth, called the dentin. Some people are born with enamel that is thinner or more translucent, which allows the dentin to become more apparent. Additionally, there are many other potential sources of staining and discoloration, like your dietary choices and whether you use tobacco products.
Ask us for tips to reduce your diet's negative effects on your teeth.
Avoid tobacco and quit smoking to protect both your oral and overall health.
Consider taking advantage of our cosmetic dentistry services, such as professional teeth whitening or porcelain veneers, for a whiter smile.
Your smile may look healthy while your breath smells foul. If you struggle with chronic bad breath, let us know so we can suggest treatment!
Achieve Your Dream Smile with Our Team
No matter how you feel about your smile at this moment, we promise that our team at Elevate Smile Design can help you feel even better! We offer a variety of restorative treatments in addition to our preventive and cosmetic services that can give you the bright, healthy smile you've always wanted.
To ask our team any questions about our services or to schedule your next visit, contact our Spanaway dental office today.
Contact Us